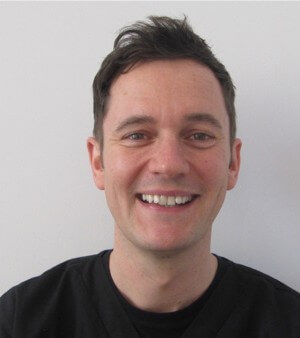 Dr David Brocklehurst
BDS,  MFGDPuk, MSc Oral and Maxillofacial Surgery,
PGc Implant Dentistry 
GDC No: 78157
David qualified from Kings College, London in 2000 and achieved a membership in the Royal College of Surgeons in 2007. Following this he continued with his passion for Oral Surgery and gained a Masters Degree in Oral and Maxillofacial Surgery in 2009 from Manchester University. David provides General Dental services, is accredited to provide both Inman Aligners and Quick Straight Teeth orthodontic appliances along with surgical and Implant Dentistry.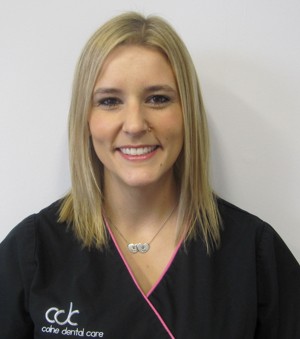 Emma Butterworth
BDS (Hons) Shef 2005
GDC No:85622
Emma qualified from the University of Sheffield in 2005. During her final year at University she was awarded the General Dental Council Prize for Professionalism 2005. Emma grew up in Rochdale and she returned to the area after completing her degree. She worked in general practice in Bury from 2005 to October 2009 when she joined the team at Colne Dental Care.
Emma enjoys furthering her knowledge and has completed two, one year courses in advanced restorative dentistry where she was awarded a Special Commendation Award. Emma is accredited to provide Quick straight teeth and Inman Aligner short term orthodontic systems. Emma provides anti-wrinkle injections at the practice to reduce the signs of ageing.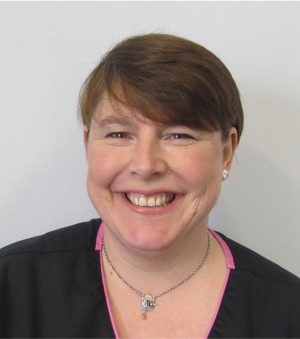 Dr Ann Howard
B.D.S Manchester GDC No: 68187
Ann qualified from Manchester University in 1992. She has over 20 years experience in both NHS and Private Dentistry. Ann has undertaken training in the Inman Aligner removable orthodontic appliance and enjoys providing general dentistry to families and children.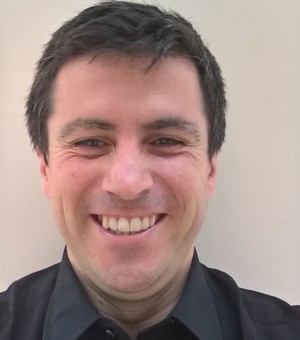 Dr Carlos Fernandez-Campa
GDC 81727
Carlos qualified in Valencia, Spain 2002 and shortly afterwards moved to the UK where he started working in both NHS and private practices. He wanted to gain a well rounded knowledge of dentistry and decided to work in Manchester dental hospital in oral surgery for 1 and 1/2 years. Carlos has been working in a local private practice for the past 6 years where he has gained invaluable experience in orthodontics and restoration of dental implants. He has an special interest in these two modalities and has attended numerous courses  including amongst others inman aligner, 6/12 smiles, SAAD sedation course and advanced implantology course. He loves his job and he is both meticulous and caring.
Kirsten Brocklehurst
BSc Hons GDC No: 6460
Kirsten is originally from Kent and came to the North West with David when he returned from London in 2000. She qualified with honours as an Oral Health Therapist from Manchester Dental Institute in 2004.  It was on this course she achieved the "Jack Harrington Outstanding Clinical Achievement Award" Kirsten undertakes paediatric dentistry and periodontal care in practice. She has attended courses on dental whitening. Kirsten works with the implantologists and patient's in the practice to provide maintainence care of implants and restorations. She also offers Airflow Polishing within the practice and has attended courses gaining up-to-date knowledge of the latest innovations in airflow technology.
Danielle Meures
Dip Dent Hygiene, Dip Dent Therapy, Liverpool GDC No: 220836
After completing her Dental nursing certificate at the Manchester school of Dental Care professionals in 2007, Danielle went on to study Dental Hygiene and Therapy at Liverpool university. She qualified in 2011, where she won a BADHT award for her studies. Danielle enjoys giving Oral Health advice to patients and especially likes to work with children. At the practice Danielle provides periodontal care, restorative fillings  and tooth whitening.